Home » Posts tagged 'commercial video production'
Tag Archives:
commercial video production
Whether you're looking for a music video production company or are planning to produce your music video, there are several things you need to know before getting started. The director plays an important role during a music video's pre-production phase. Video Production director is responsible for the video's overall concept and supervises the production team.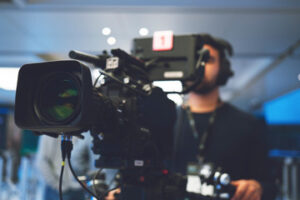 The director has the most input into the creative side of the video and works closely with the label and artists. He has to walk a fine line between artistic vision and client satisfaction. A music video director works with various crew members, including a camera operator, camera assistant, gaffer, and producer. Some music video directors work with cinematographers, filmmakers, and even actors.
The director of photography will make the video look authentic. He also oversees the placement of lights in the video. A production sound mixer will monitor the sound levels during the shoot. He also works with a special effects team to apply the necessary effects to the video.
Producer/Executive producer. Depending on their level of involvement, Executive Producers can earn up to $100K a year. They can also run their own production company. This role requires strong organizational and finance skills as well as creativity. Executive Producers work closely with the creative team to help them achieve their goals.
Executive Producers tend to be hired from within the industry. They have an artistic vision and must have a firm grasp of the market. Often, they find investors for projects and negotiate contracts with stars. They also help to develop the project and may be responsible for casting actors. They can also help to plan the release of singles and albums. Executive Producers usually begin their careers in the industry as screenwriters. They often have a degree in film production or business. They have worked in various roles, such as script editor, director, and producer.
Casting. Whether you're making a music video for your band or an artist, you must consider casting. Casting is selecting talent and extras for a film or video. It involves auditions and callbacks. Some major stars are cast based on previous performances, while others are cast by audition. Casting is a crucial part of the pre-production process, as it can help ensure that the right people are selected for the roles.
When preparing for a music video, it's important to have a clear idea of the style you want to create. This will help you determine your budget to get everything you need. You'll also want to consider the location of your shoot. For example, if you're making a video for a rock band, it's a good idea to find a location in a city close to where the band is based. It can make a huge difference in the final look of your music video.
Editing. Creating a music video is a multi-step process involving many moving parts. The first step involves planning the shoot. The director of photography (DP) will usually scout a location. They will then draft a storyboard. This storyboard will illustrate the key shots in the video. It will also keep the crew from wasting time moving between locations.
When preparing to shoot a music video, it is important to remember to delineate call times and meal breaks. Also, be sure to get the necessary permissions from the author. You may also need to run through the song before shooting. It is also important to create a computer file that is stored on hand. You can use this to dock videos onto the beats of the song. You can also add effects to your video in post-production.
Post-production. During post-production, a video producer or editor works on the video's raw materials, adding music, sound effects, visual effects, and adjusting picture levels. The process can take a while, especially if the producer works with a low budget. But if you follow the steps, it can turn your raw material into a polished product.
Post-production in music video production involves several people, teams, and tasks. Before you can begin, you'll need to know what you want your video to look like and what you can afford. You'll also need to set expectations with your artists. The post-production process will vary based on the size and type of video you're working on. It can also vary according to the industry you're in. In addition to editing, you may also want to add titles, animation, a soundtrack, or other elements.